CLAW Drop Earrings - Green Onyx and Diamonds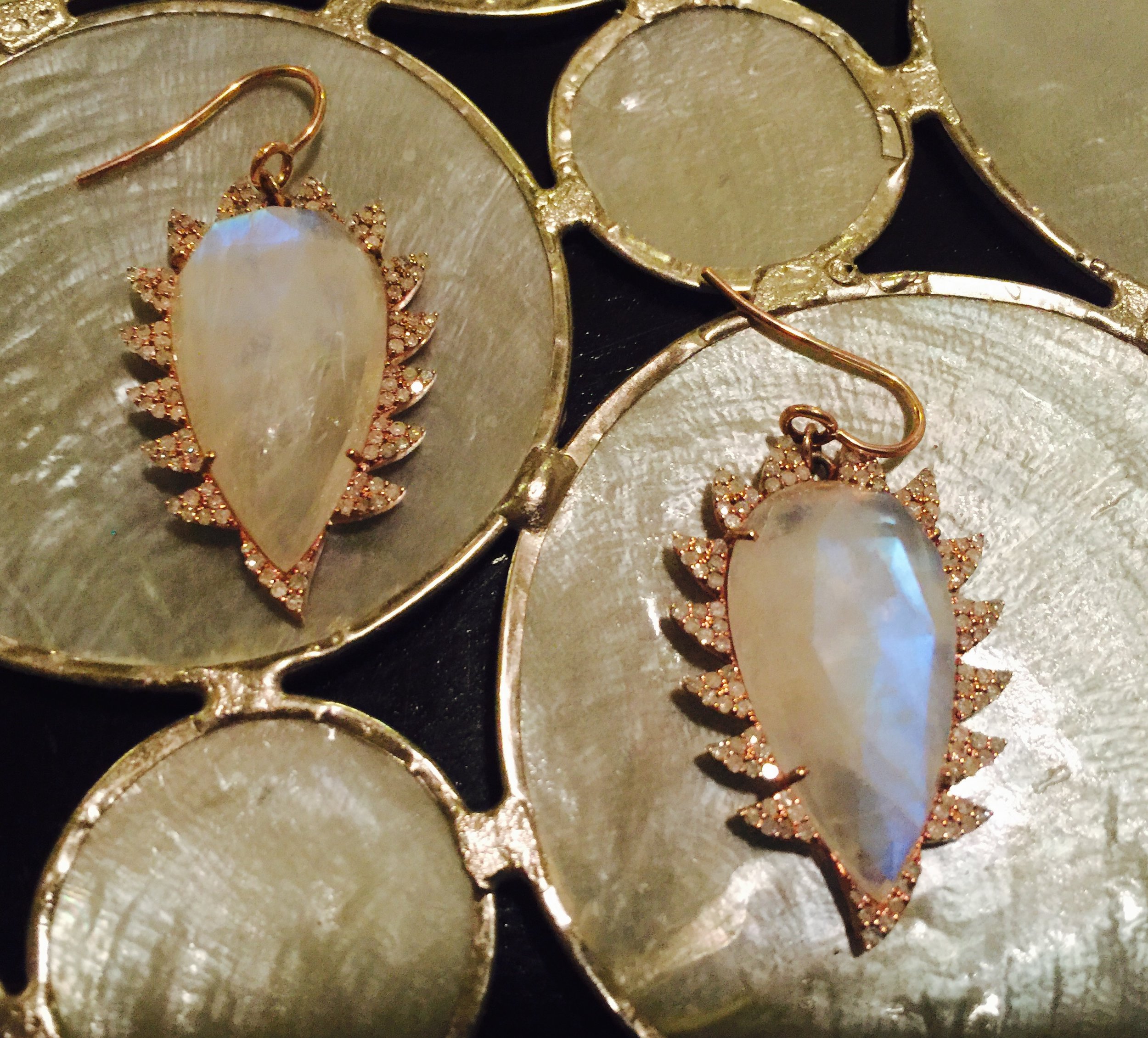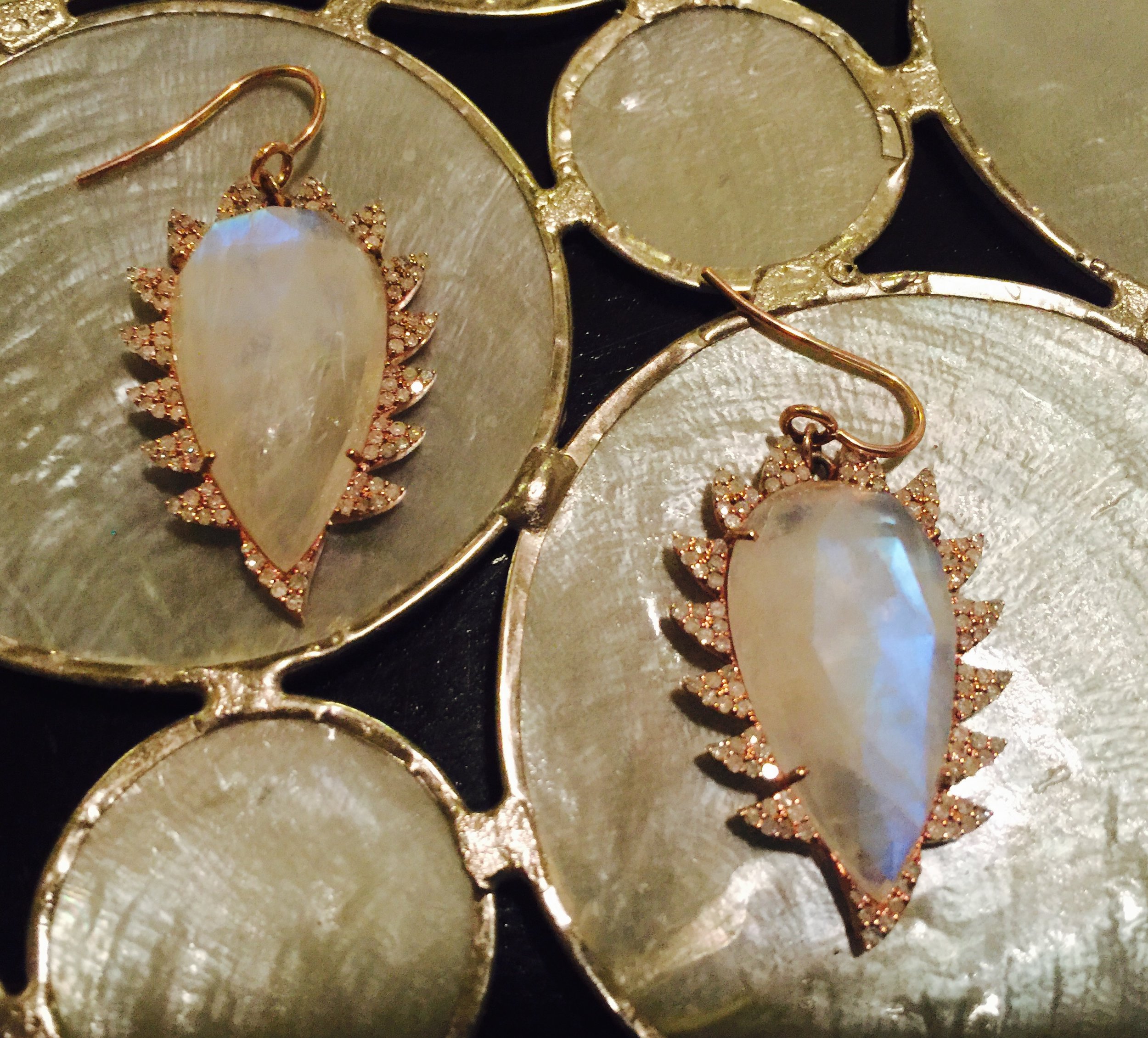 CLAW Drop Earrings - Green Onyx and Diamonds
Renowned for its fierce and modern jewellery, "Meghna Jewels" highlights her signature pave diamond arches in this Claw earring. These gorgeous drop earrings are handcrafted in 18K gold, sterling silver, .93 ct pave diamonds and 32.0 ct rose cut green onyx. A fabulous way to add some subtle glamour and edge to your everyday or evening look.
CLAW COLLECTION is a combination of fierce and edgy designs, creating pieces that are unconventional and unique. The pieces in Claw Collection pull in the edginess derived from the signature sharp pave arches and creating striking color combination to complete the final piece.
Please allow 2 to 4 weeks for custom gemstone options.