Claw Double Drop Marquise Turquoise & Black Diamonds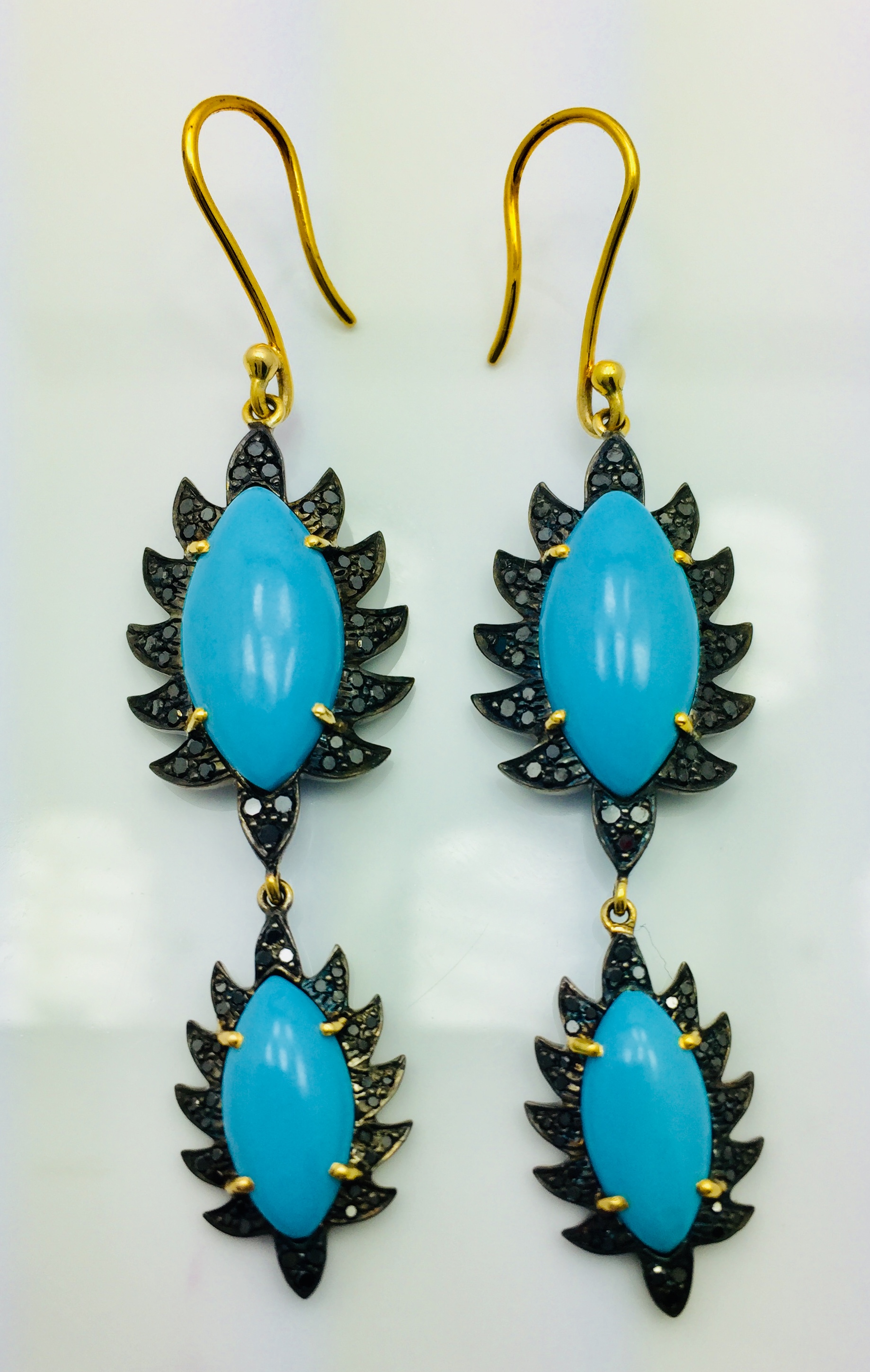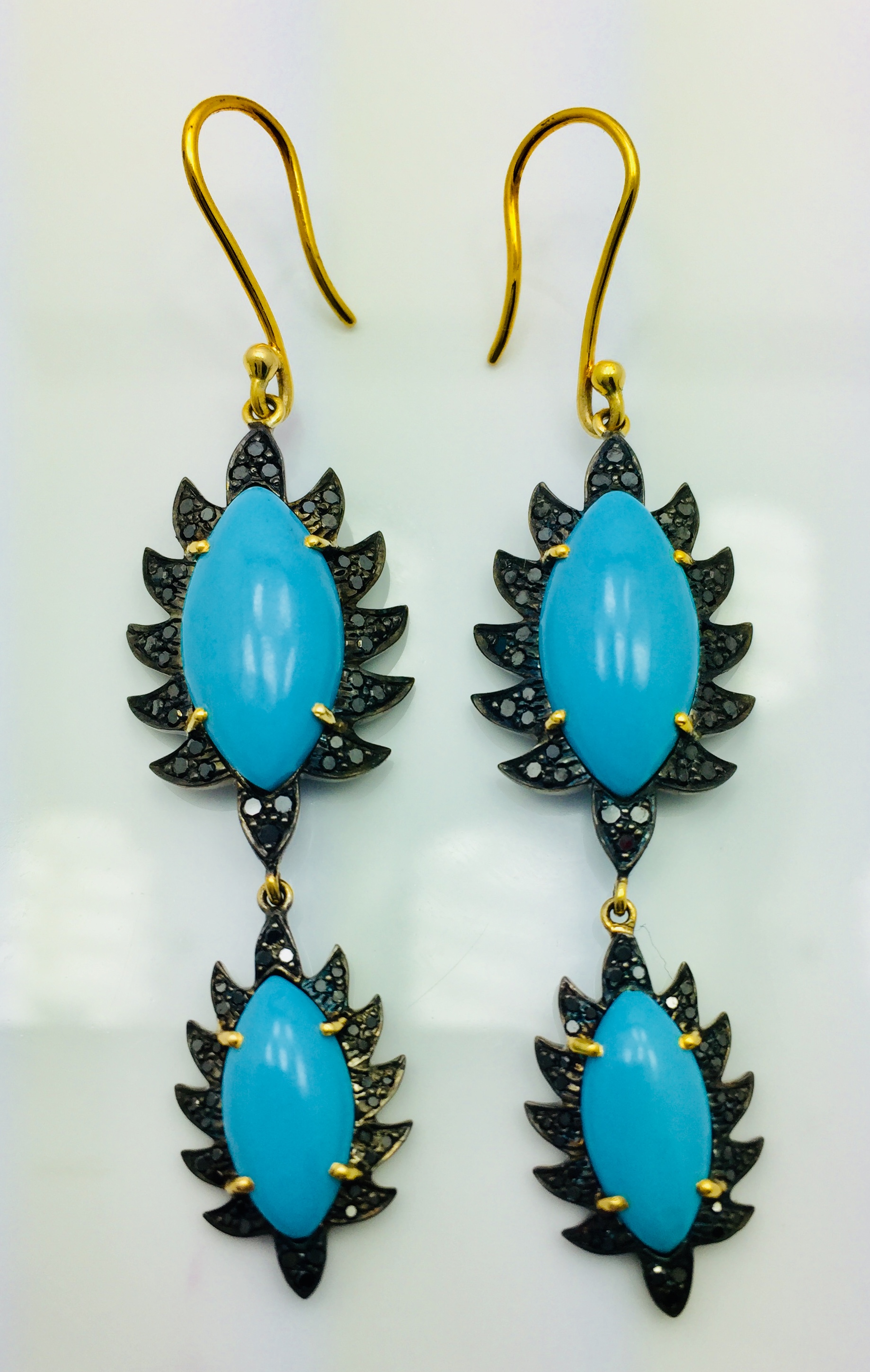 Claw Double Drop Marquise Turquoise & Black Diamonds
Renowned for its fierce and modern jewelry, highlighted with signature pave diamond arches in these double drop Claw earrings. These gorgeous drop earrings are handcrafted in 18K gold, sterling silver, black diamonds and turquoise. A fabulous way to add some subtle glamour and edge to your everyday or evening look.
18K Gold 1.46 grams, Sterling Silver 4.17 grams, Turquoise 7.54 ct, Black Diamonds .71 ct
Measurements: Drop 2", Width 0.6"